Abhishek Iyer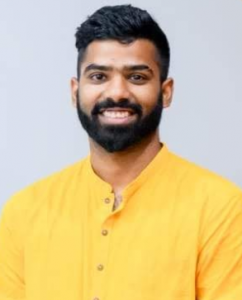 Abhishek Iyer is a final year PhD student in the Electrical and Computer Engineering department at the University of Delaware. He joined the Asha Delaware team in 2015 and has been instrumental in the team's success in the past few years. He also founded a NGO during his undergrad days and has always been passionate about giving back to the society and the education of the underprivileged kids.Besides volunteering, Abhishek loves to travel, play different sports and endorse clean energy practices. Contact him at jeetshek@udel.edu
Vivek Subramanian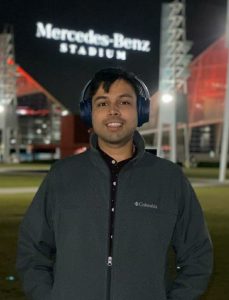 I decided to volunteer for Asha back in 2015, the year I arrived in the USA to pursue my Ph.D. I have been associated with NGO work right from my days in India, but never on a consistent basis. It was always on and off. My initial efforts would be energetic but always dwindled a few days later either due personal or professional reasons and I lost touch. I expected something similar with Asha and never imagined myself being associated for so long. As usual, the cliched "giving back to the society" feeling motivated me to join Asha, but what kept me going was the incredible passion of the senior central Asha team members to bring change and hope through education. This made me attached to the cause seeing these people leading busy lives working for Asha on a constant basis. It has been an amazing 5 years seeing the Delaware team grow from a few members to about 15 currently. My only advice for the already enthusiastic younger volunteers if they plan to stay long term is what I heard from a senior central team member once: "Do not think of devoting a separate chunk of your time to Asha's work; make Asha a part of your life instead."
Contact him at viveks@udel.edu
Sai Praneet Batchu

Sai Praneet is a 3rd year graduate student in Chemical Engineering at the University of Delaware. He joined Asha for Education in 2018 and took up the position of Treasurer ( he has all the money …..). The main thing that motivated him to join Asha is the fact that Asha provides a one of a kind opportunity for a student pursuing a hectic grad school to serve the poor kids in India even by staying overseas. He strongly believes that a small drop of contribution by every individual can bring an ocean of an impact on the society. Contact him at spbatchu@udel.edu
Shrirang Shekhar Chhatre

I am currently a fourth year PhD student in the Materials Science and Engineering department at the University of Delaware. I got interested in social work back in India; working with an NGO for skill development during my undergrad. Now at Asha, I am continuing on that journey, hopefully making a difference and having fun along the way. 🙂 Contact him at shrirang@udel.edu
Vidhika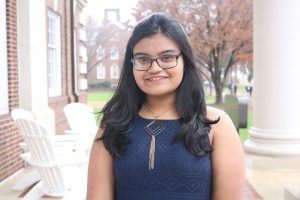 Vidhika, a PhD student in Materials Science and Engineering, researches conducting polymer chemistry for neurological disorders. When she's not brewing concoctions in the lab, she likes to explore the fine and performing arts, and enjoys learning new languages.
Vidhika joined Asha's Delaware Chapter in November 2019 and primarily enjoys handling the chapter's social media and public outreach. She is a strong believer of using education as a tool for empowerment and has previously volunteered with Rotaract and NGOs in India to make a difference in the lives of the underprivileged. Contact her at vdamani@udel.edu
Yagya Gupta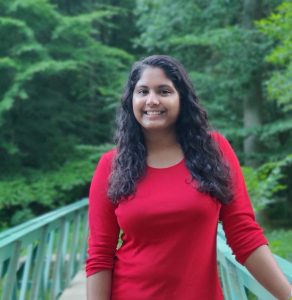 This is Yagya, a first year PhD student in the Chemical & Biomolecular Engineering department of UD. She became an Asha member one month after she joined UD carrying a strong motivation to give back to the society. She works on 'garbage' and is driven to create something of global value. Besides that, she is passionate about writing, traveling and life in general.
She has been keen since a very young age to use her privilege to help the other section of the society grow. She volunteered for a national charitable organisation ,'Each one, teach one' for consecutively three years and held leadership positions in various other organisations in India. As she sums up:
" Education is the most powerful weapon which you can use to change the world."
-Nelson Mandela
Contact her at yagya@udel.edu
Lavanya Jakka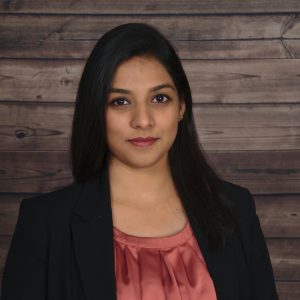 Lavanya Jakka is a Research and Process engineer working for AirGreen Inc. She is a University of Delaware Alumni graduated with Master's in Mechanical engineering in 2019.
She joined the ASHA Delaware team in 2019 after graduation to volunteer her time. She believes ASHA is a great platform to deliver a gesture from overseas to the amazing kids who seek education back home. Contact her at lavanyaj@udel.edu
Ashwini Sansare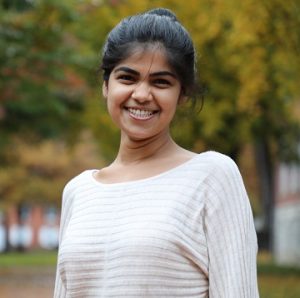 Ashwini is a second year PhD student in Biomechanics and Movement Sciences program in the Dept. of Physical Therapy, where she works on improving the walking ability of children with cerebral palsy. She believes that education is empowering and is excited to be a part of an organization such as ASHA that strives to make it accessible to all. Contact her at ashwini@udel.edu
Richa Kumari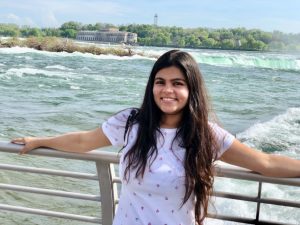 Richa is a final year master's student in Business Analytics & Information Management at the Lerner College of University of Delaware. She likes to practice dance in her spare times and she is also involved in a small theatre group in Delaware. Her journey and commitment with Asha has just started this year and she is looking forward to work with everyone to make a difference in the lives of underprivileged kids. She has previously volunteered with NGO named 'Born 2 Help' in India and She believes that a small positive vibration has the potential to change the entire cosmos. Contact her at richak@udel.edu.
Connector.

Sagar Doshi

smdoshi@udel.edu

Connector.

Stuti Gupta

stuti@udel.edu

Connector.

Abhinav Malhotra

abhinavm@udel.edu

Connector.

Aditya Jagarpu

srihari@udel.edu

Connector.

Apoorva Metkari

apoorva@udel.edu

Connector.

Jignesh Mahajan

jignesh@udel.edu

Connector.

Aarthi Krishnan

aarthikr@udel.edu

Connector.

Aashish Phatak

aashishp@udel.edu

Connector.

Sanjana Srinivas

sanjana@udel.edu