Asha Unlimited Grand Finale with Abby V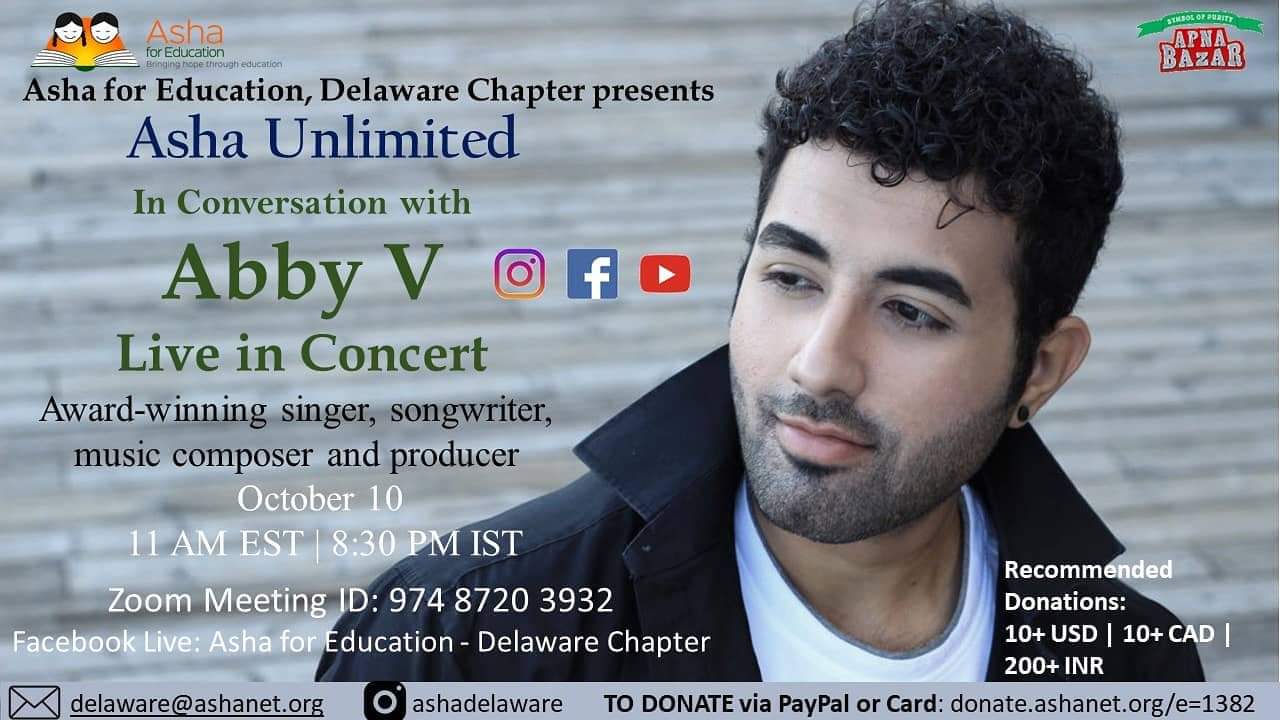 Asha Unlimited (Aug,2020- Oct,2020)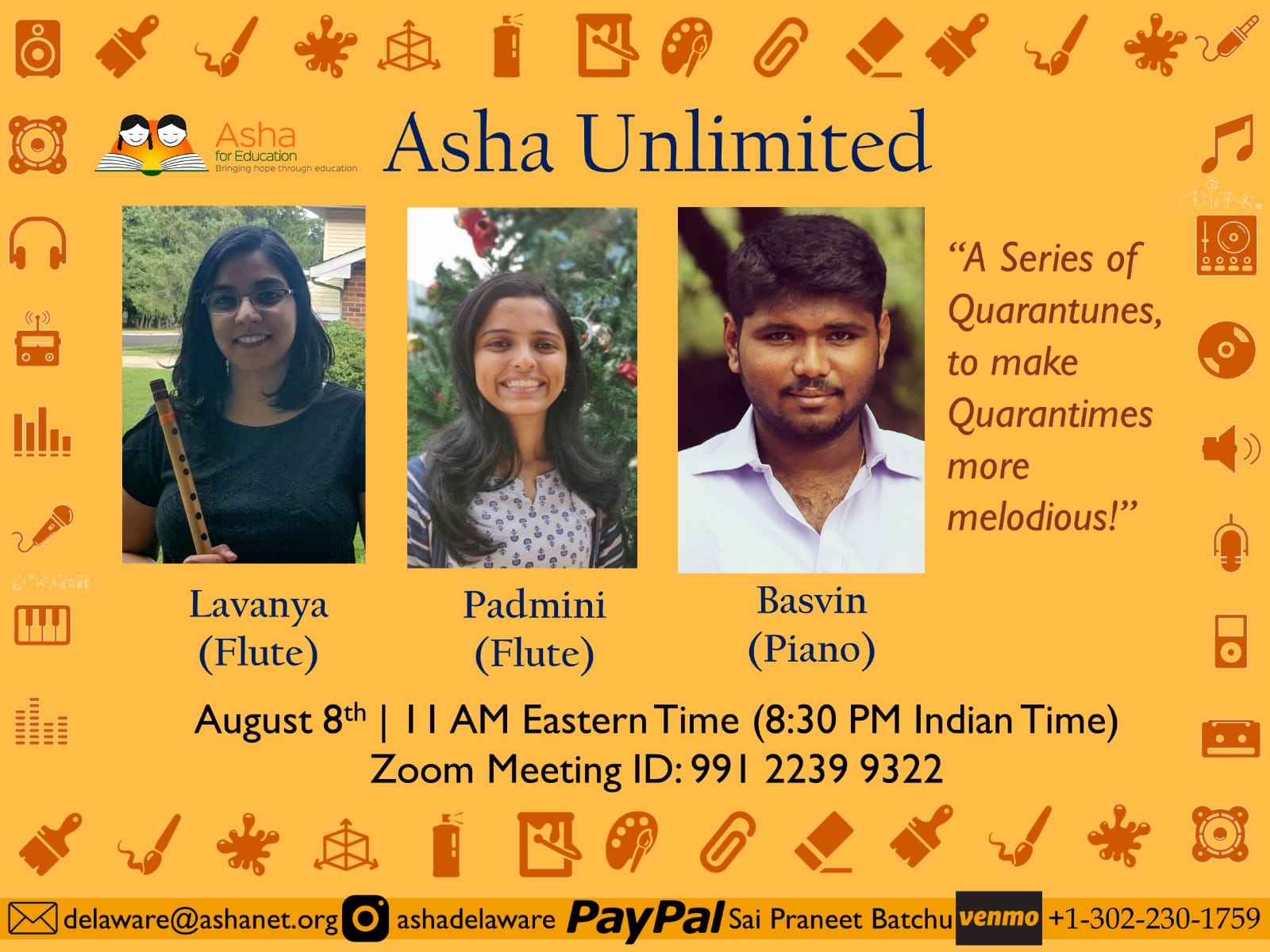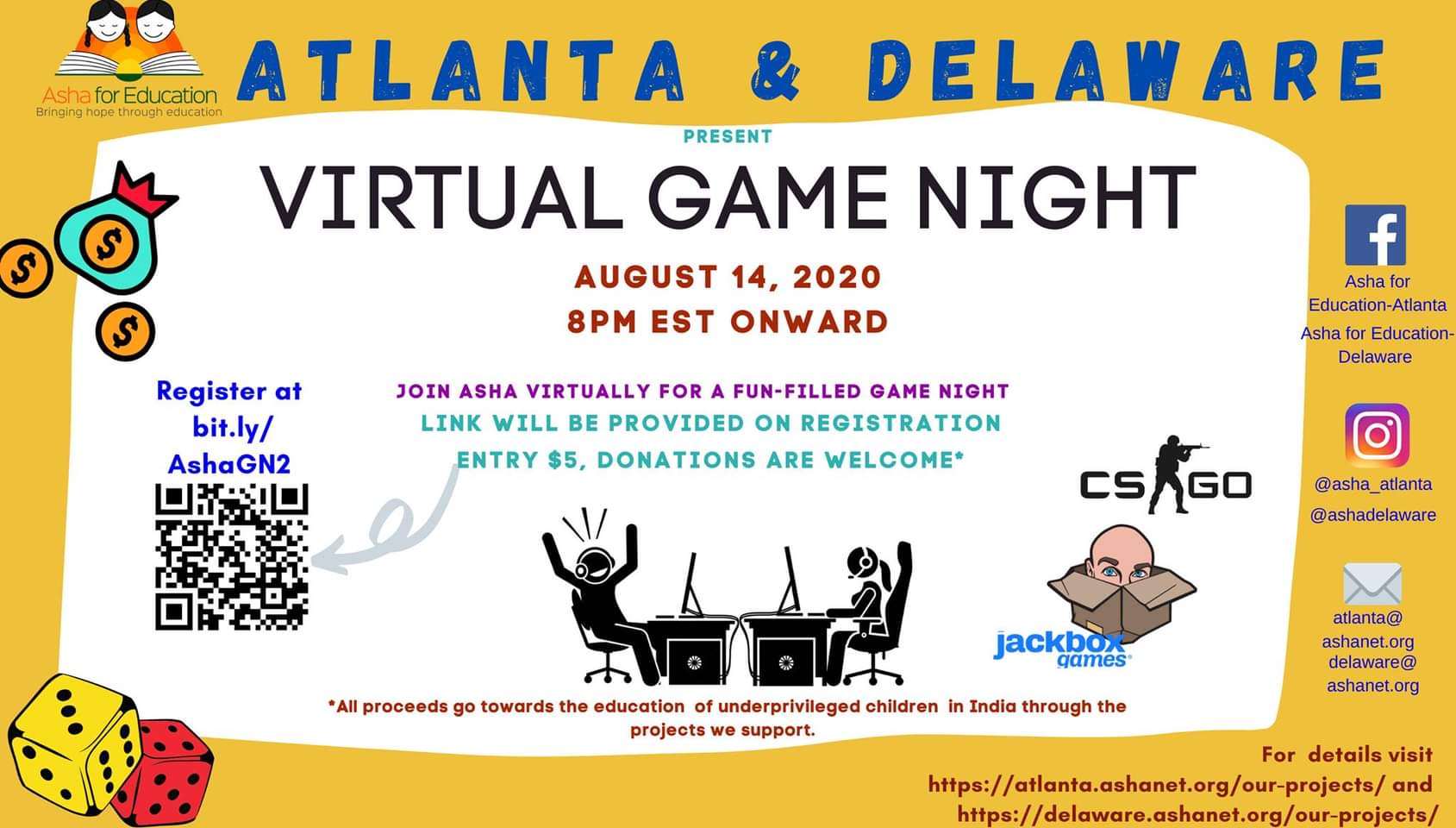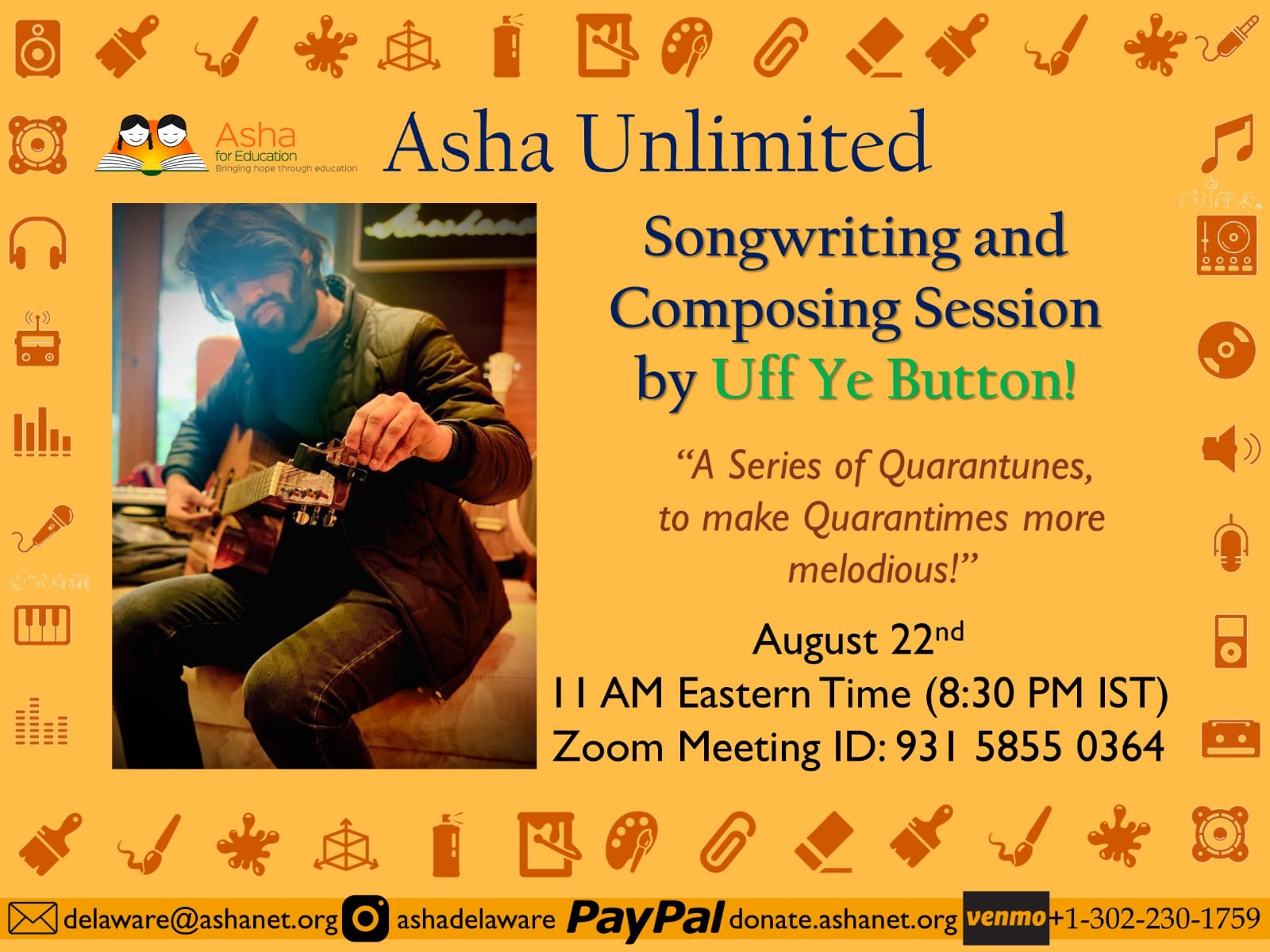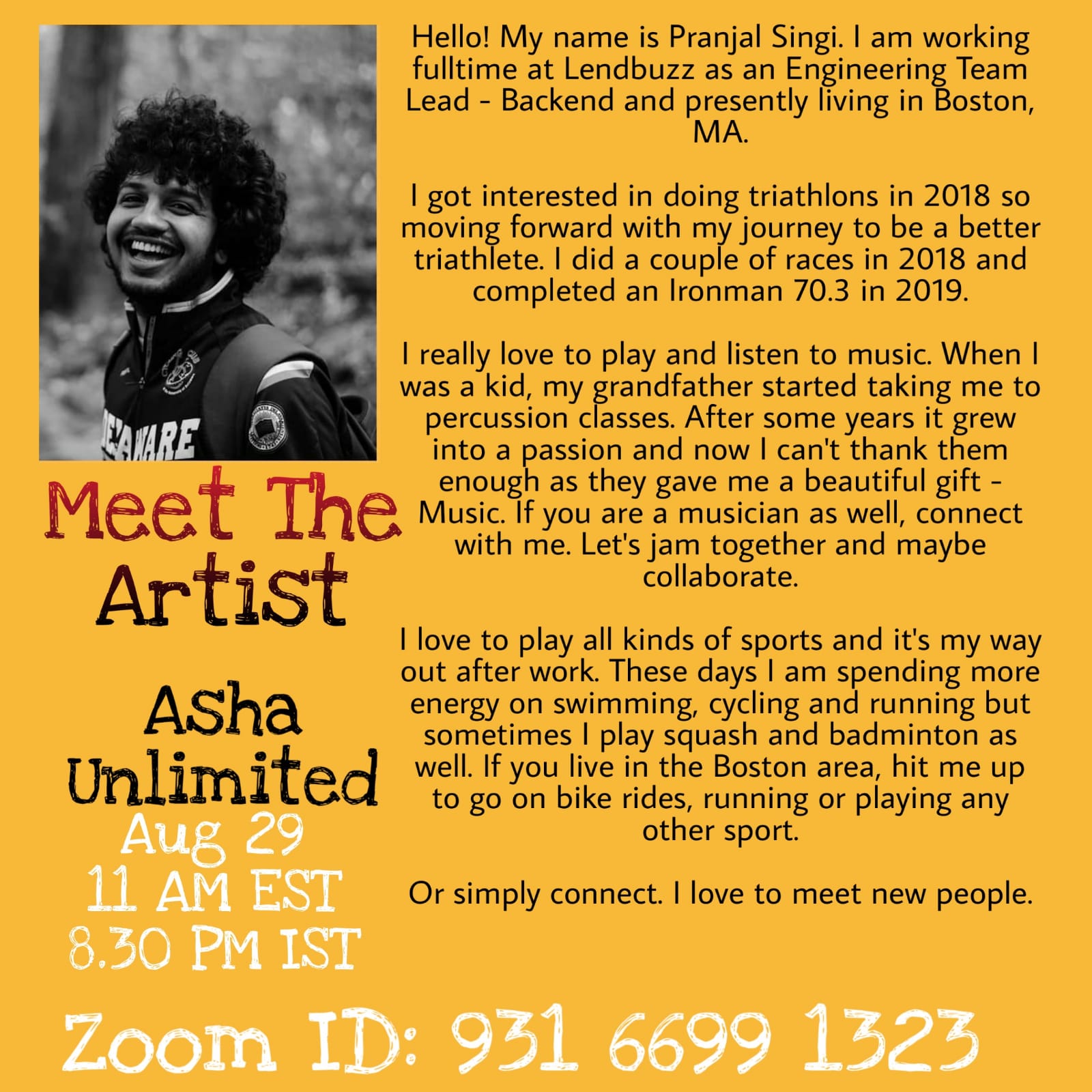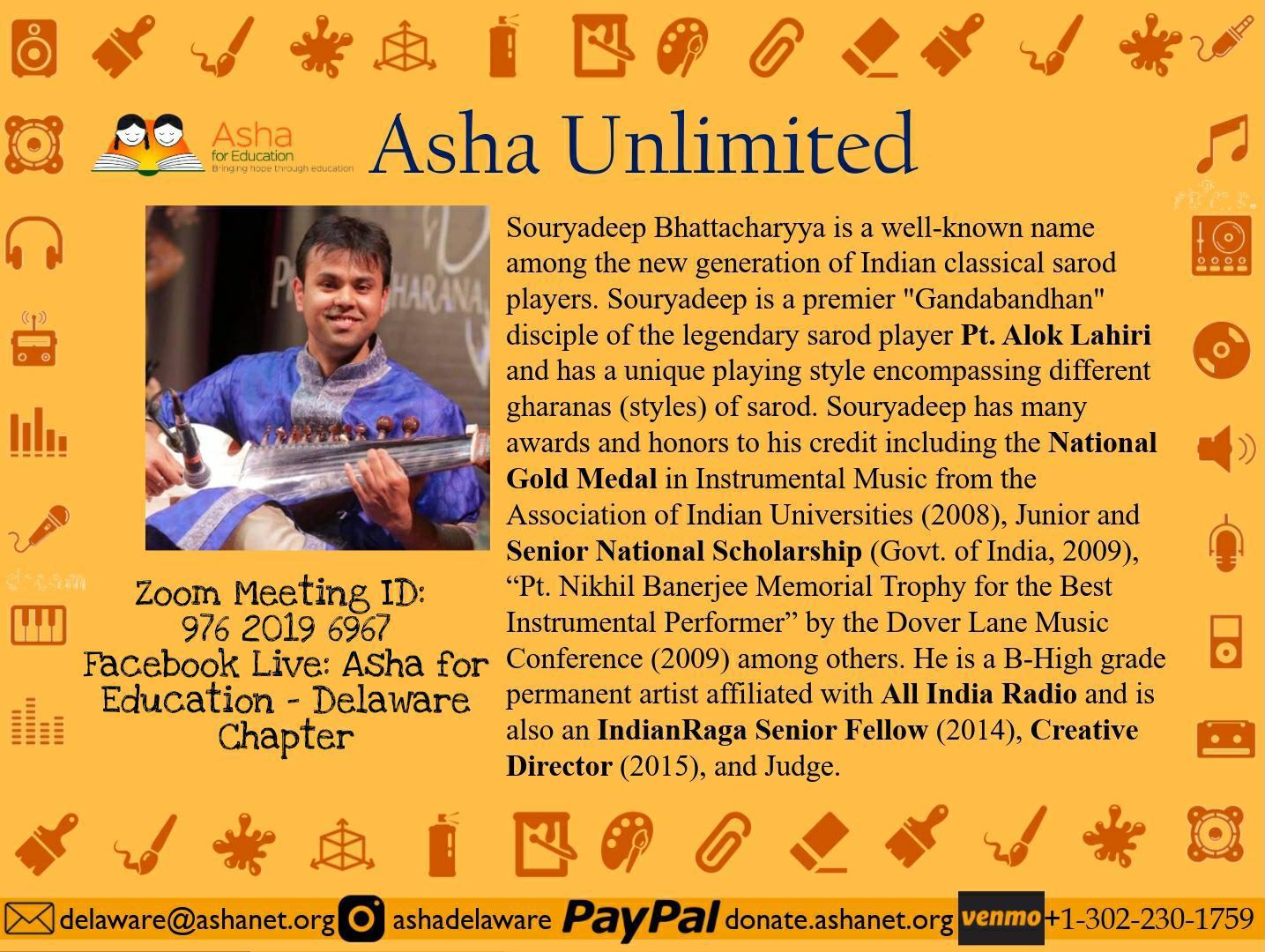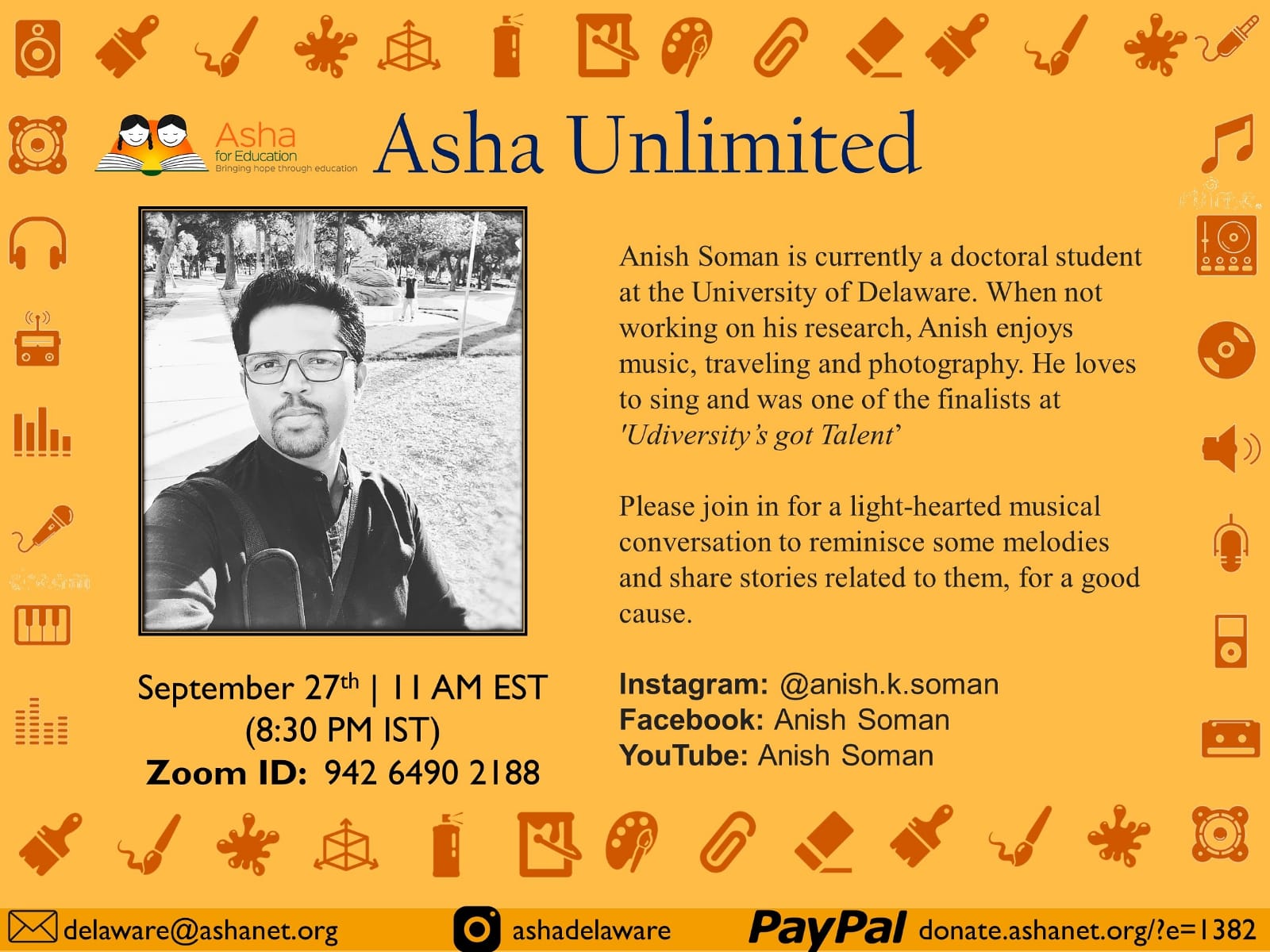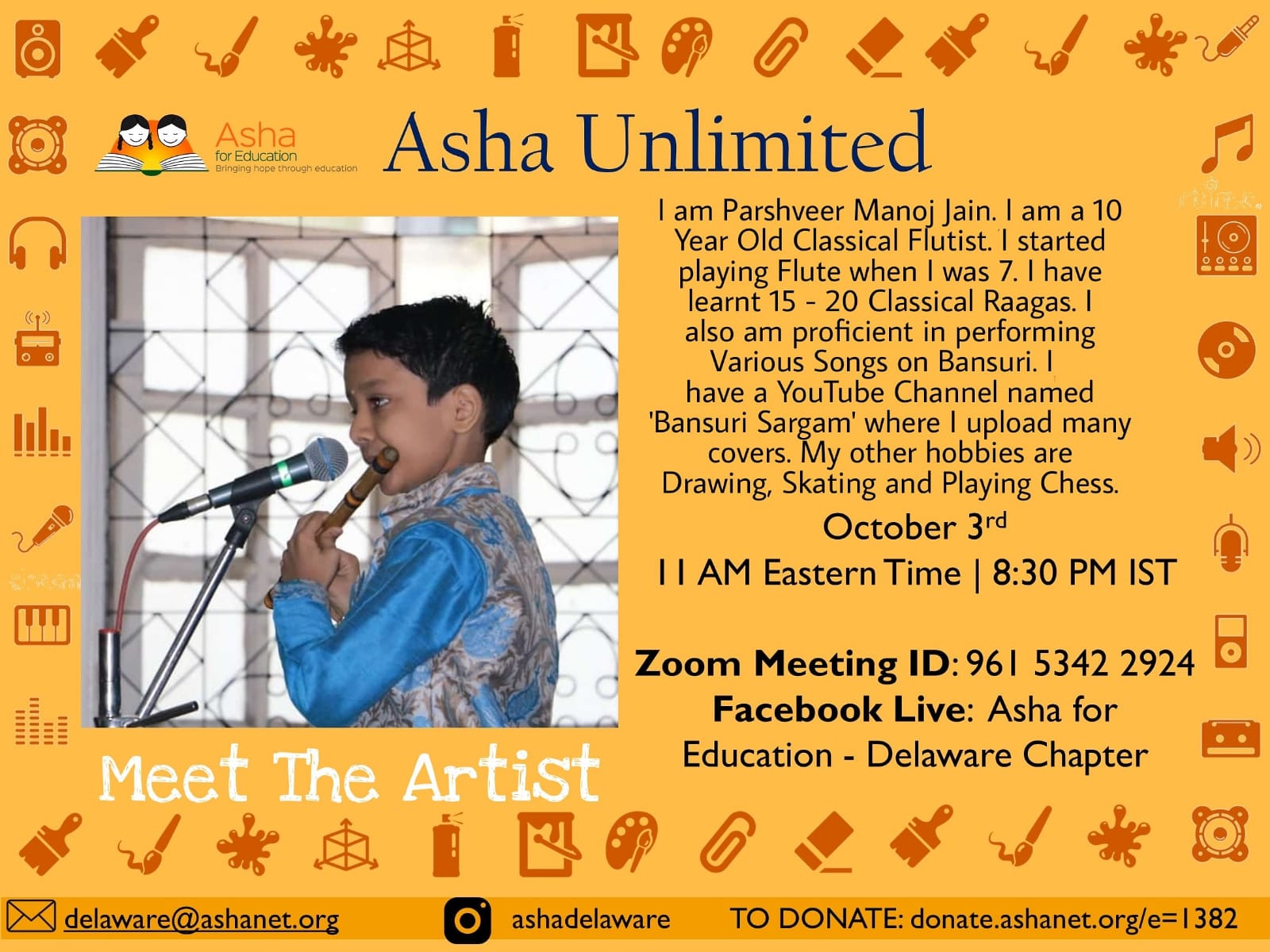 Spring Mela (March, 2020)
Amidst the colorful blooms and the onset of spring, members of the Asha for Education Delaware Chapter reminisced about their vacations in India and decided to take everyone on a trip down memory lane. We recreated everyone's favorite elements of a Mela (fair) – food, games, art and raffle prizes!
The event Spring Mela was held on March 7th, 2020 at The University of Delaware. Delicious Chai, Samosa Chaat and Bhelpuri were served at nominal costs. Most people came back for seconds! The henna tattoo counter was pretty popular with men, women and children alike – some went the traditional route with a full palm of henna whereas others wanted minimalist finger and wrist tattoos. Games such as carrom, chess and playing cards evoked nostalgia; Giant Jenga and Cards against Humanity gave everyone a good laugh. The event had a great turnout and was the perfect amalgam of memories and fundraising. We raised $173 from the event.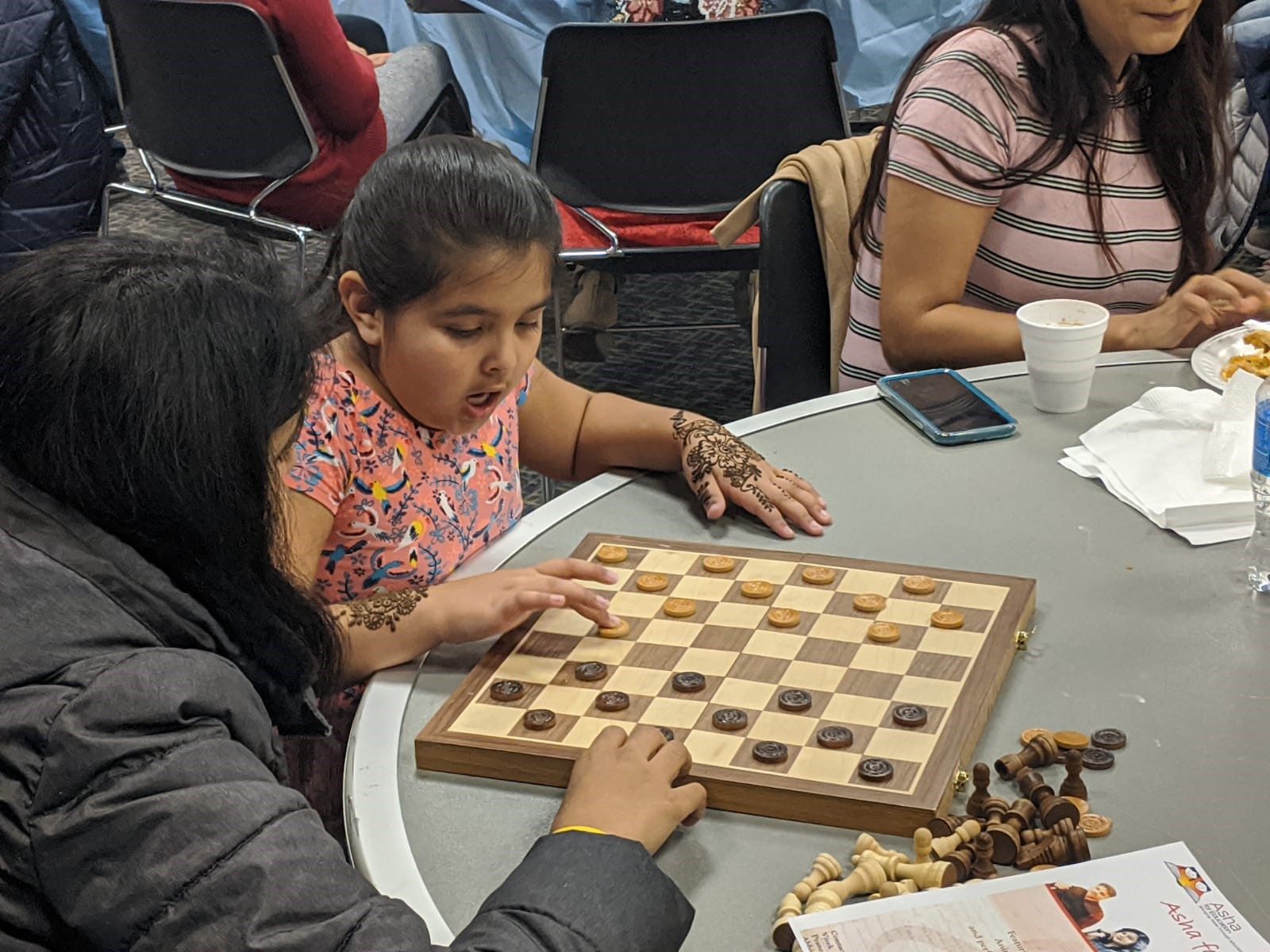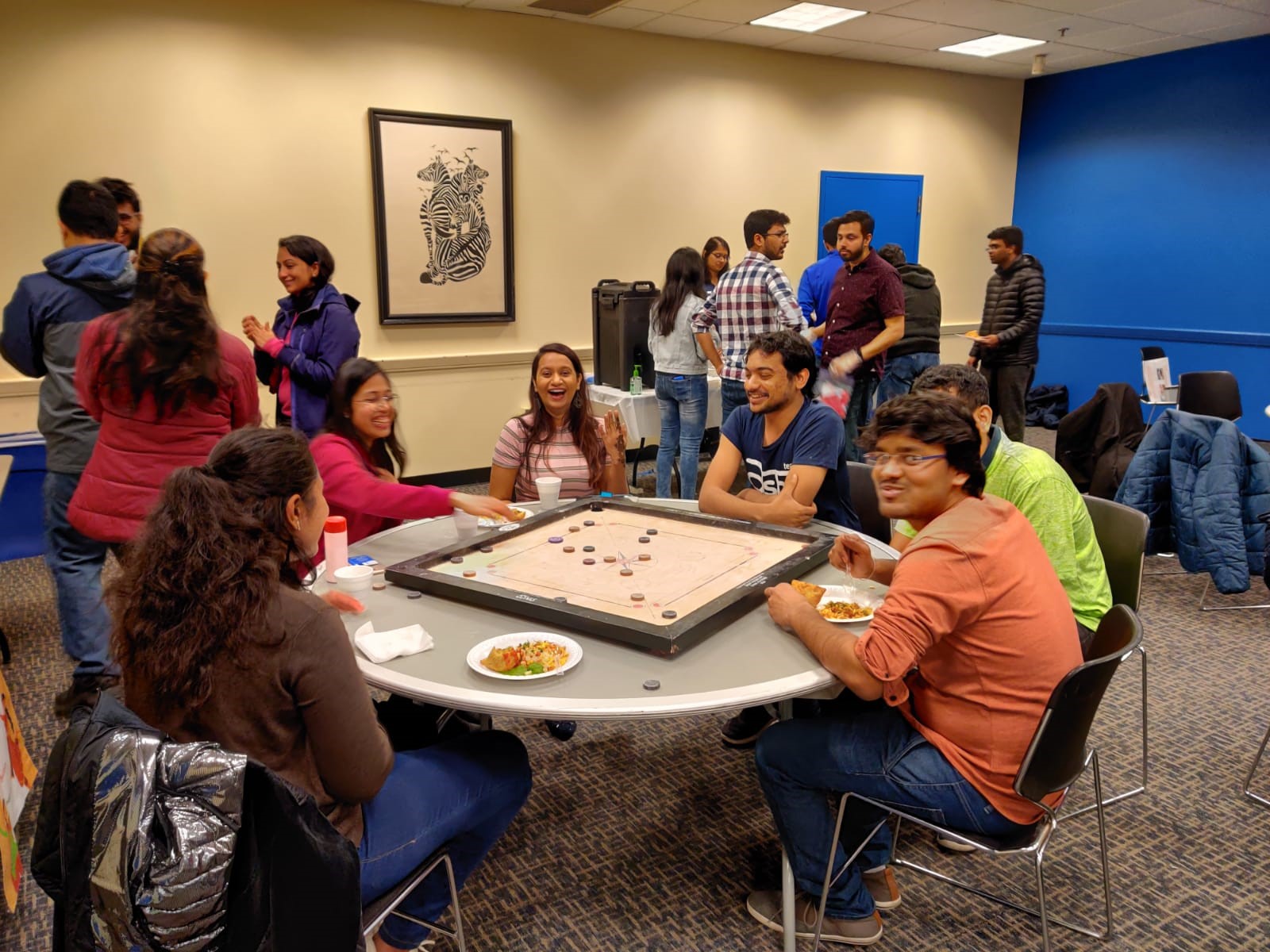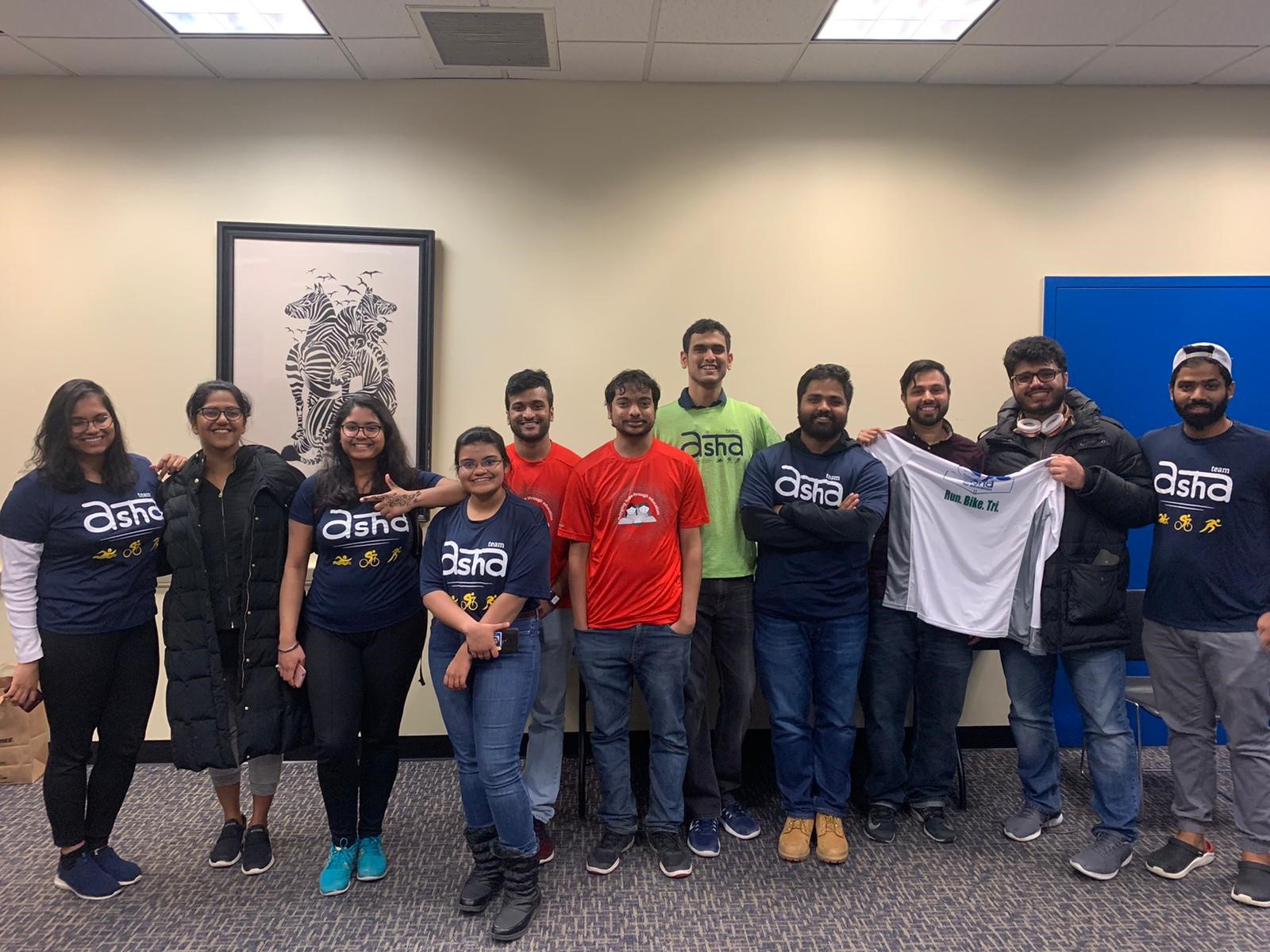 Movie Night (November, 2019)
Team Asha Delaware hosted its movie night on the 21st of November,2019. The movie 'Super 30' was screened: a movie based on events from the life of Mr. Anand Kumar, a math genius who spent the prime of his life tutoring underprivileged children. The chief guest for the event was Mr. Sudhanshu, a student of Mr. Anand Kumar, who now works as an IT professional in Delaware. Before the screening, Mr Sudhanshu addressed the gathering, inspiring them with his journey and Mr Anand Kumar's contribution to his success. The event had a great turnout, with a significant number of non-Indian participants as well. We raised $338 in the form of donations from this event.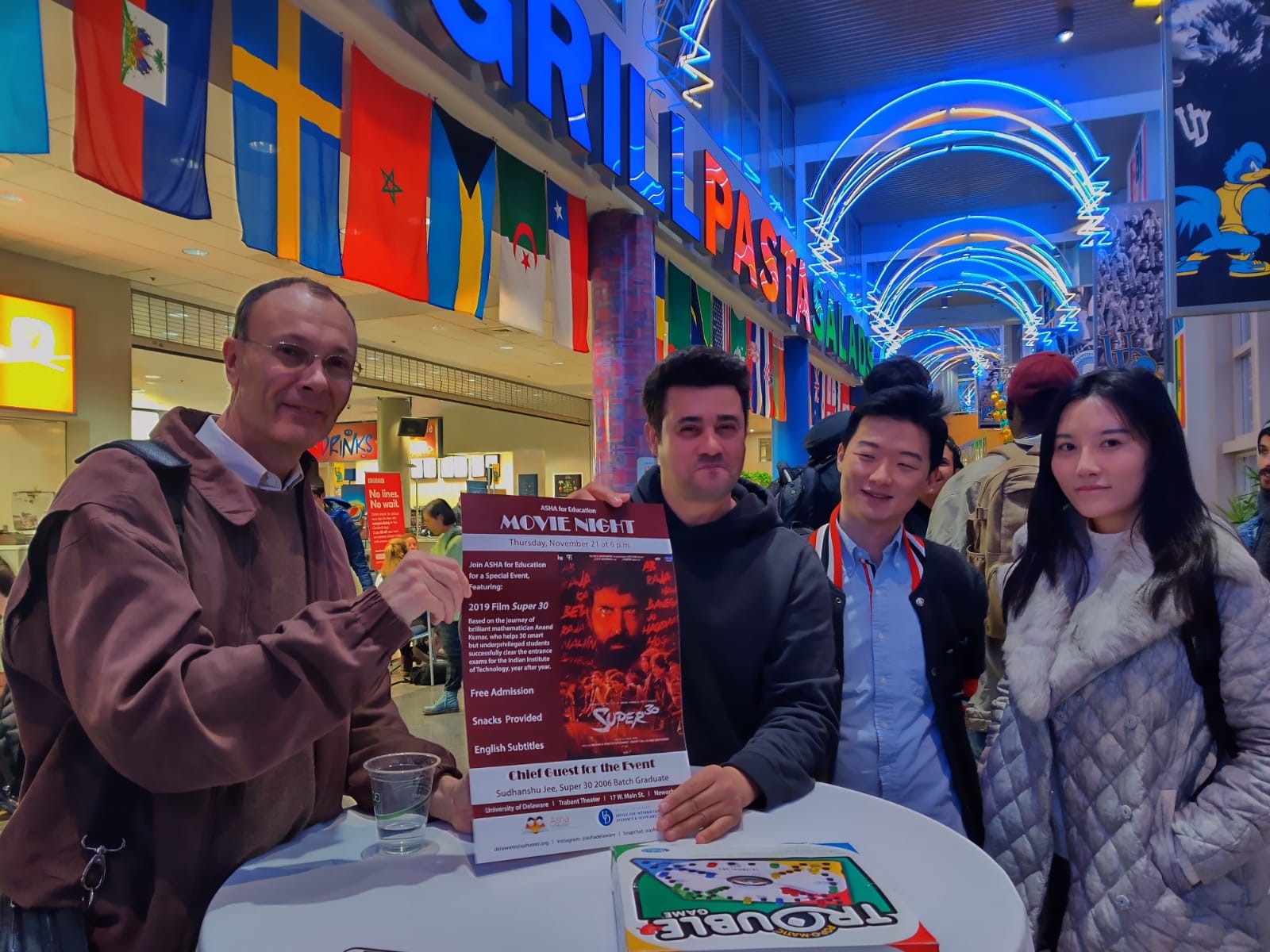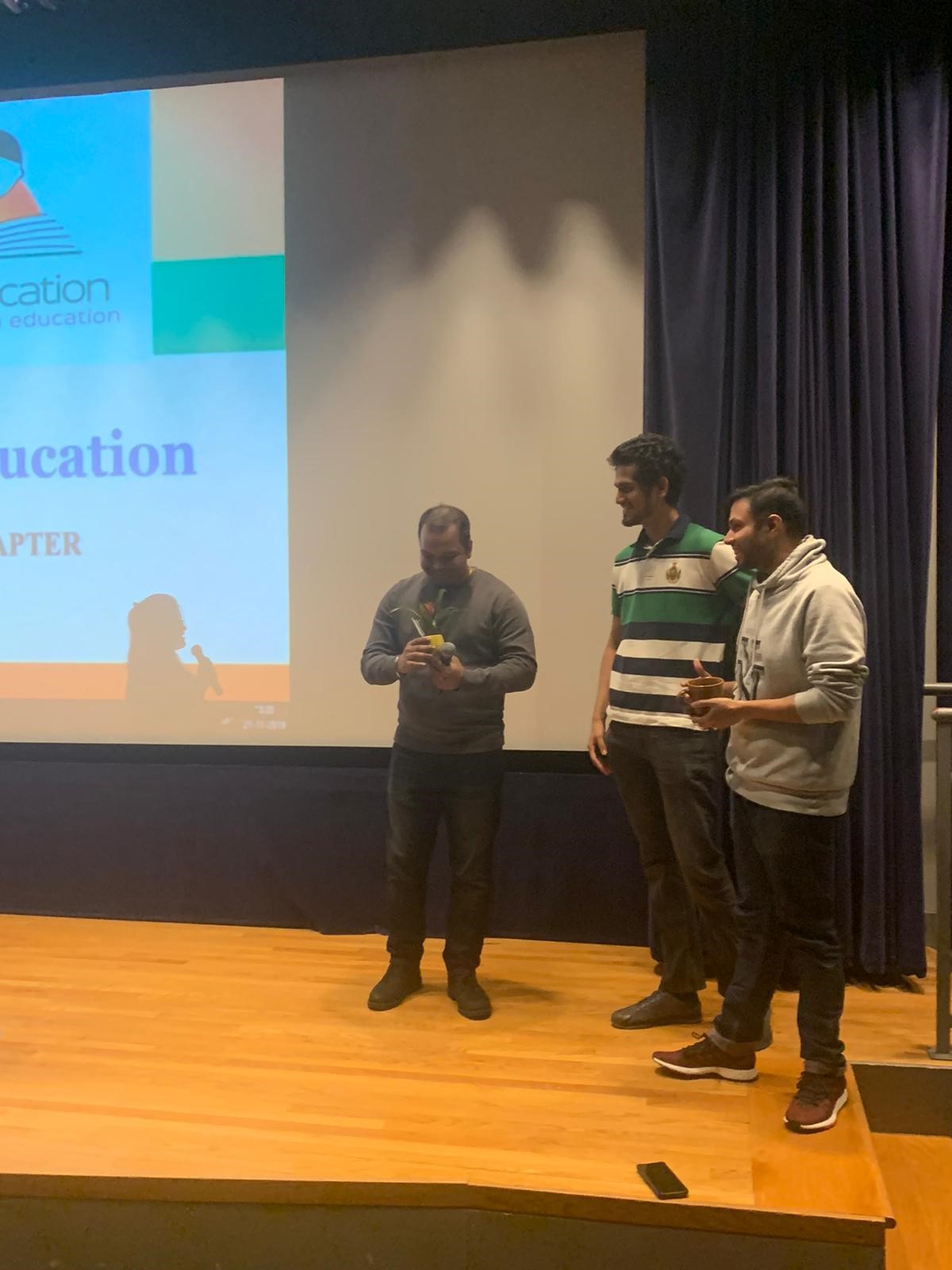 Chipotle fundraiser (September, 2019)
Can there be anything better than having a meal at Chipotle? Perhaps, if the same meal pays for an underprivileged child's education. That is exactly what we tried to bring to the table by organizing this fundraiser on the 30th of September 2019 by partnering with Chipotle who generously agreed to donate 33% of the proceeds to Asha's cause of educating the underprivileged. Since there was a lower limit on the sales (for receiving the donation), we needed help from as many energetic volunteers as possible to spread the word. There was a great turnout and we raised $191 from this fundraiser. We plan to consistently hold this fundraiser every six months to have some amount of sustainable funds for our projects.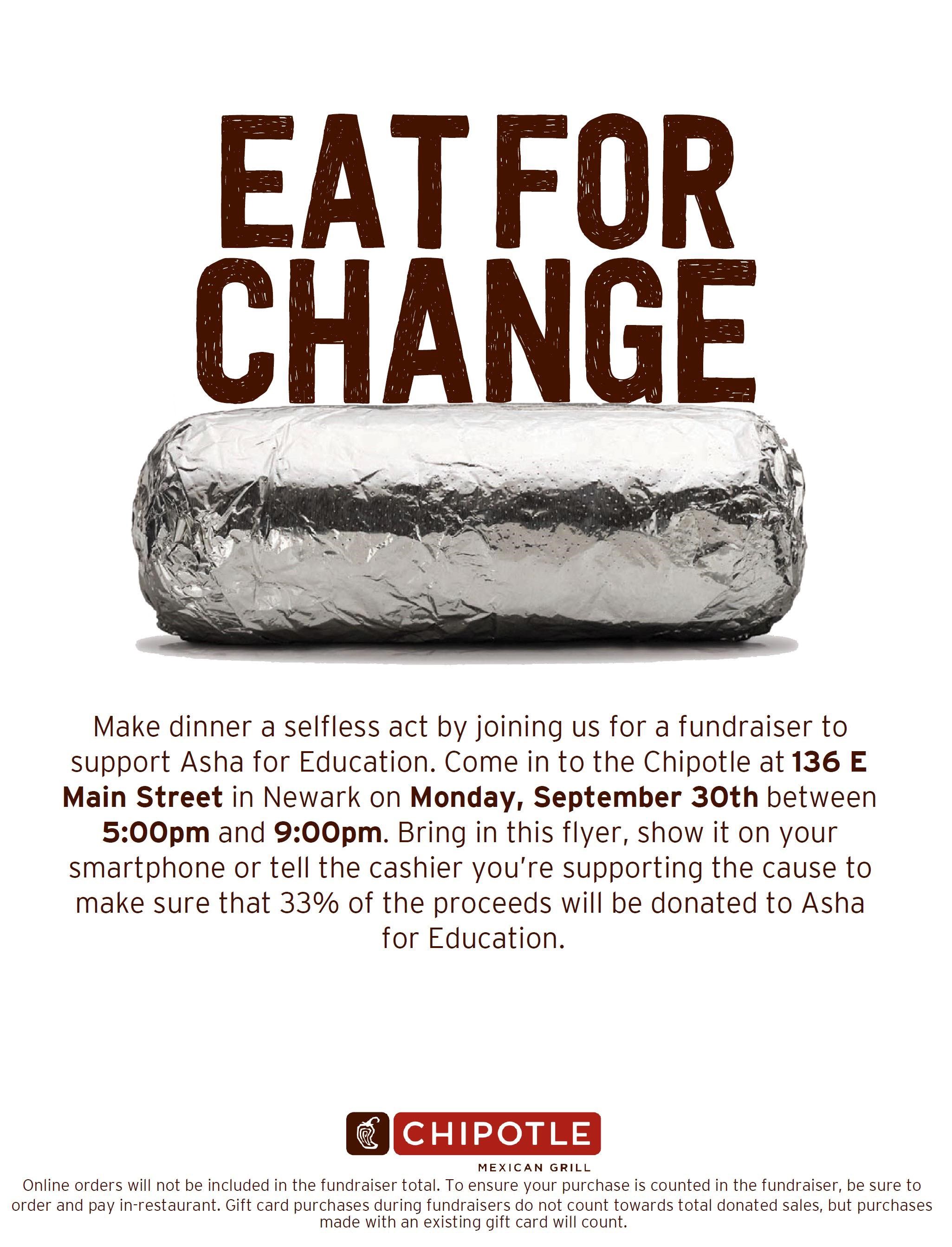 DELMA Onam (September, 2019)
The Delaware Malayalee Association hosted its annual Onam celebrations on the 14th of September, 2019 at the Hindu Temple of Delaware. Asha Delaware volunteers set up a stall and talk about our projects in order to reach out to the larger community of Delaware. People at the event appreciated our efforts and expressed their willingness to help and provide suggestions to our chapter. Also, many of them wanted to be a part of future fundraisers, while a few donated. A total of $120 was obtained as donations.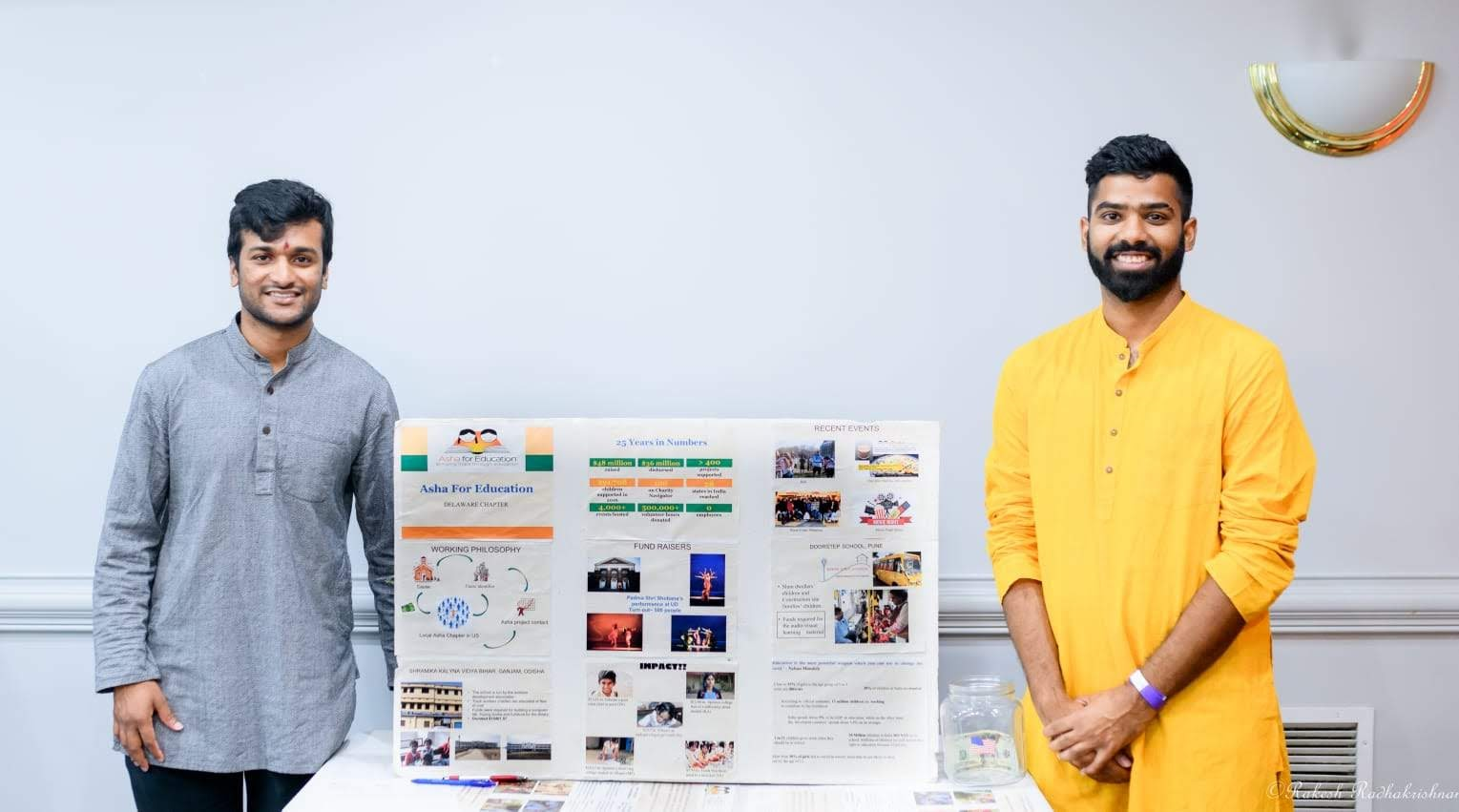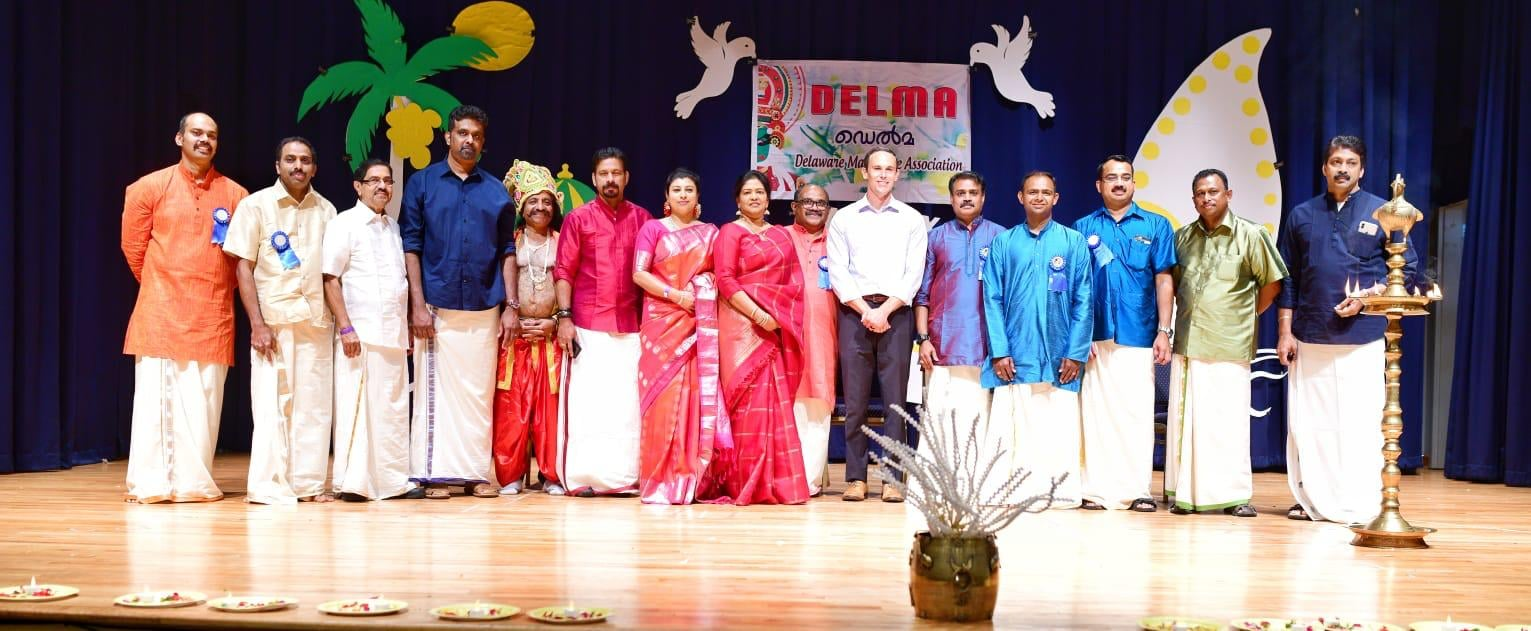 Delaware Premier League (July, 2019)
Team Asha Delaware has put up a stall at the Delaware Premier league All Star Cricket Event conducted at the Lums Pond State Park, DE on the 7th July, 2019. Local county executive Matt Meyer was the chief guest for the event. The event was attended in large numbers by cricket enthusiasts from the tri-state area. Asha volunteer, Abhishek Iyer, spoke about the work Team Delaware was doing and about their future fundraisers. Kids present at the event agreed to donate for the Asha Delaware team by preparing and selling lemonades to the cricket players. We raised $245 from the event through sales of lemonades and donations.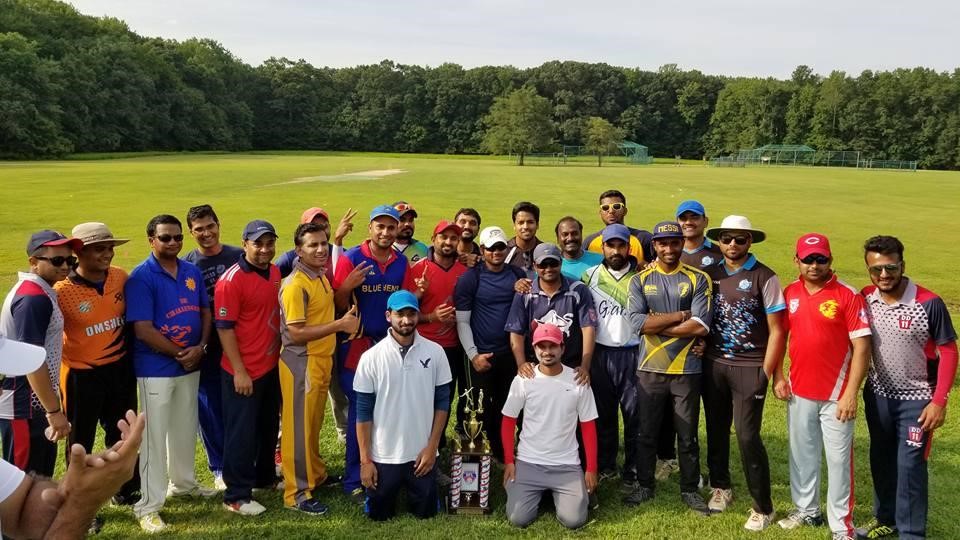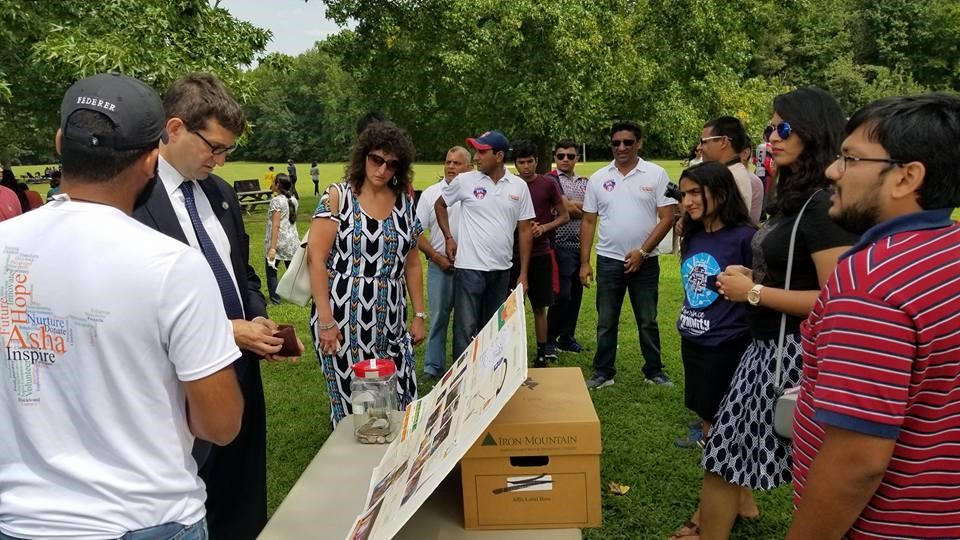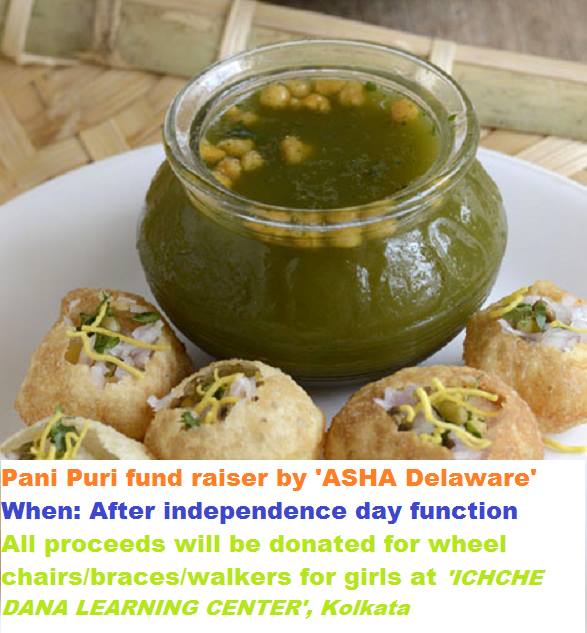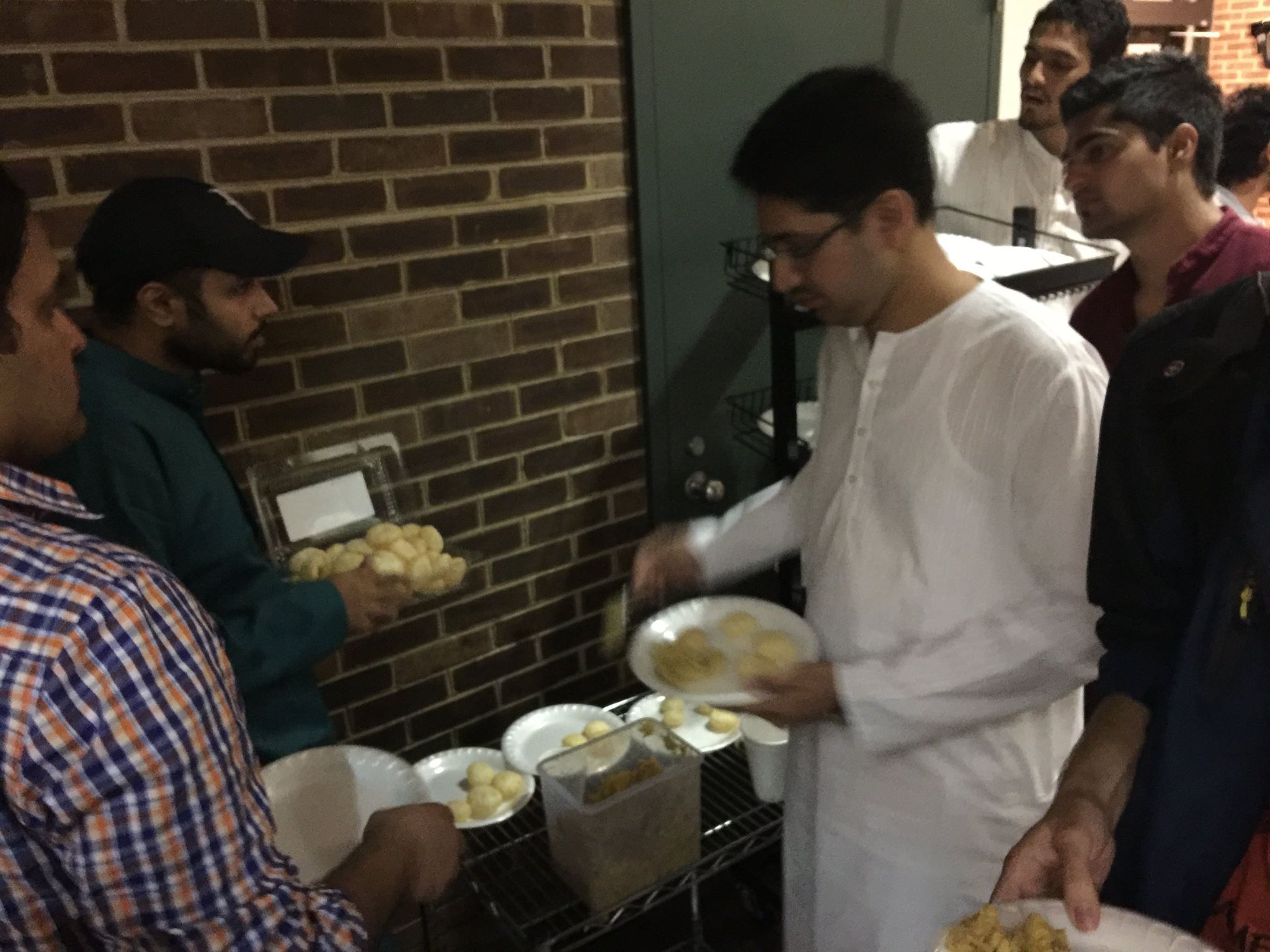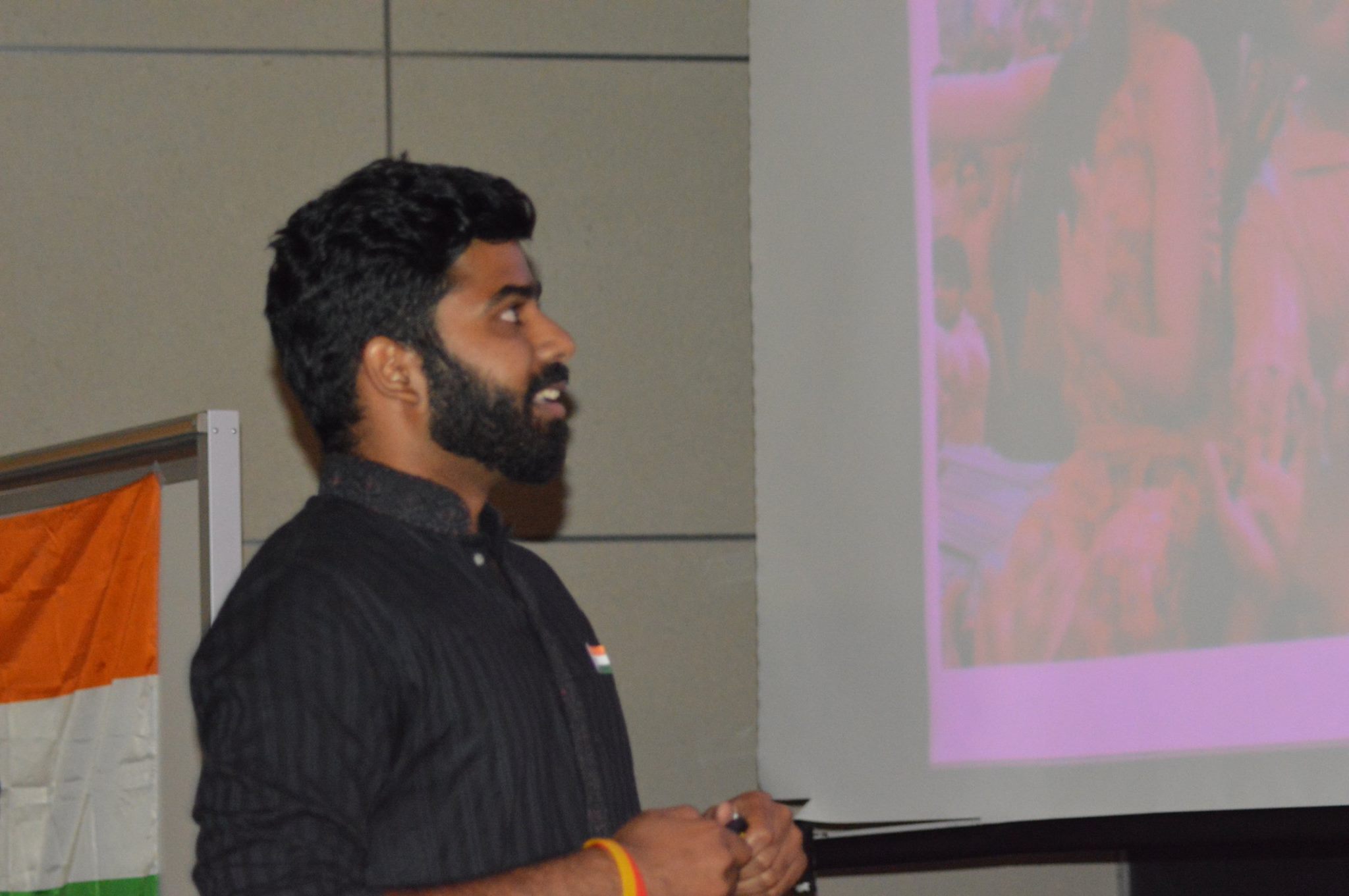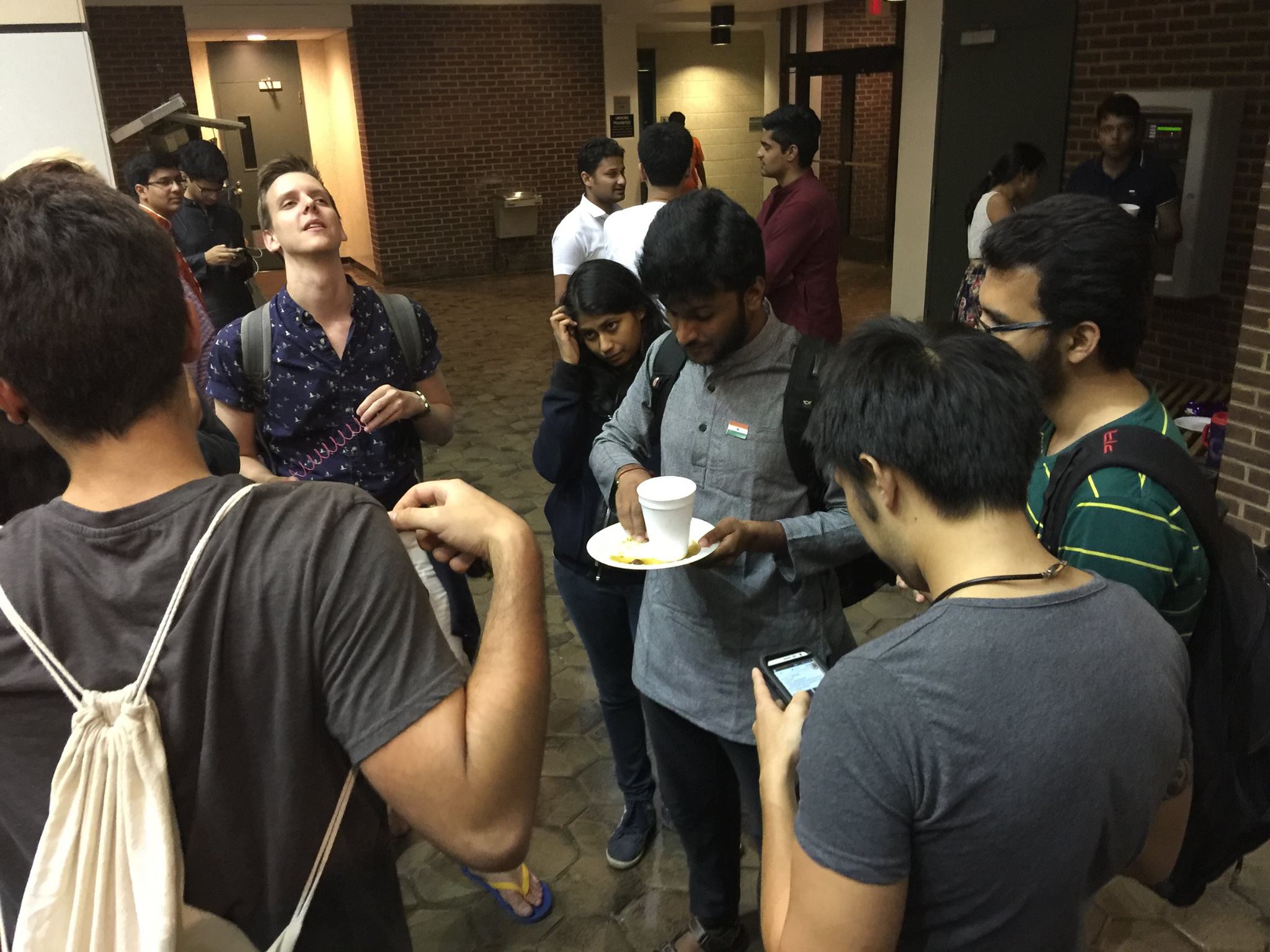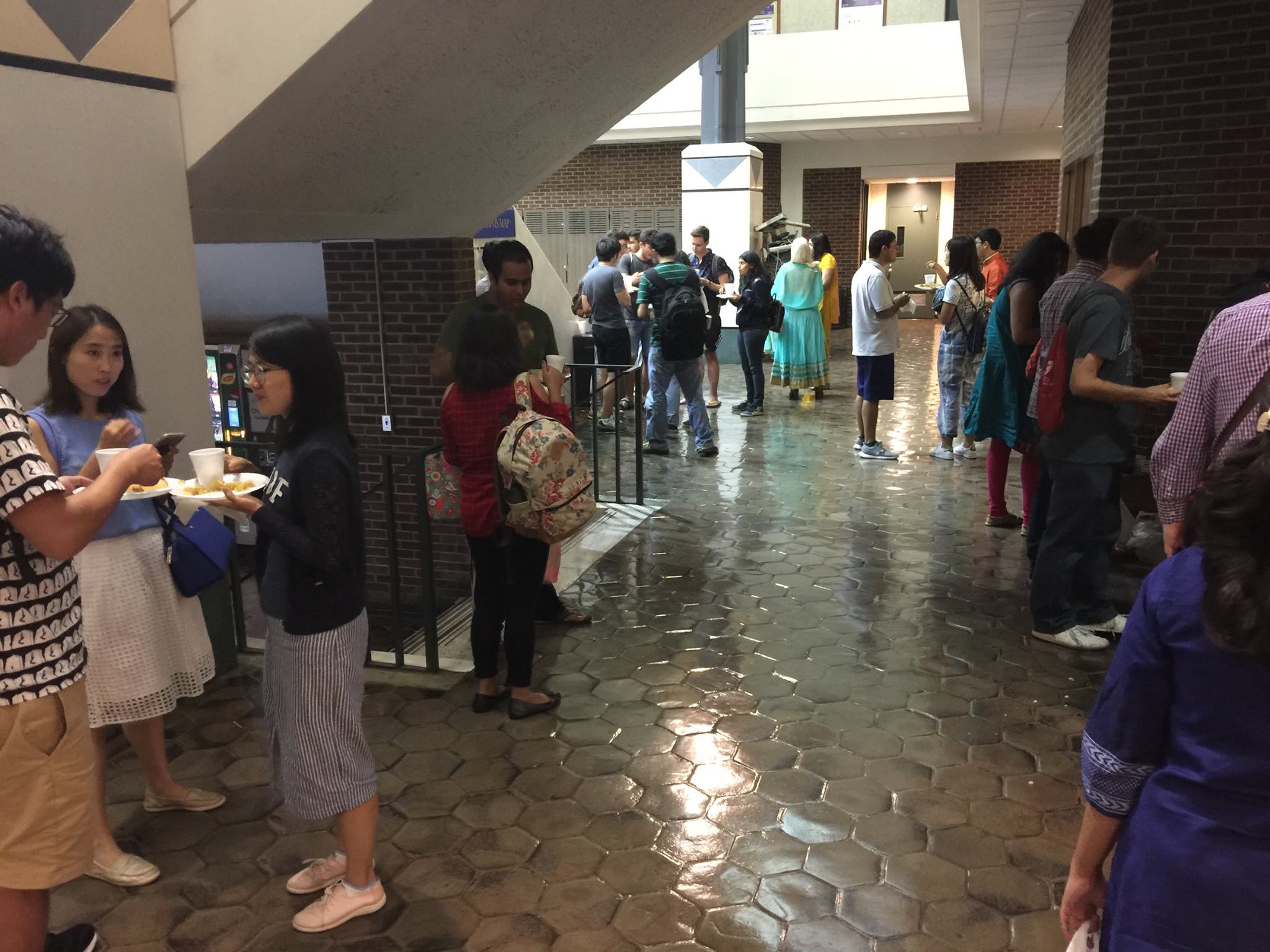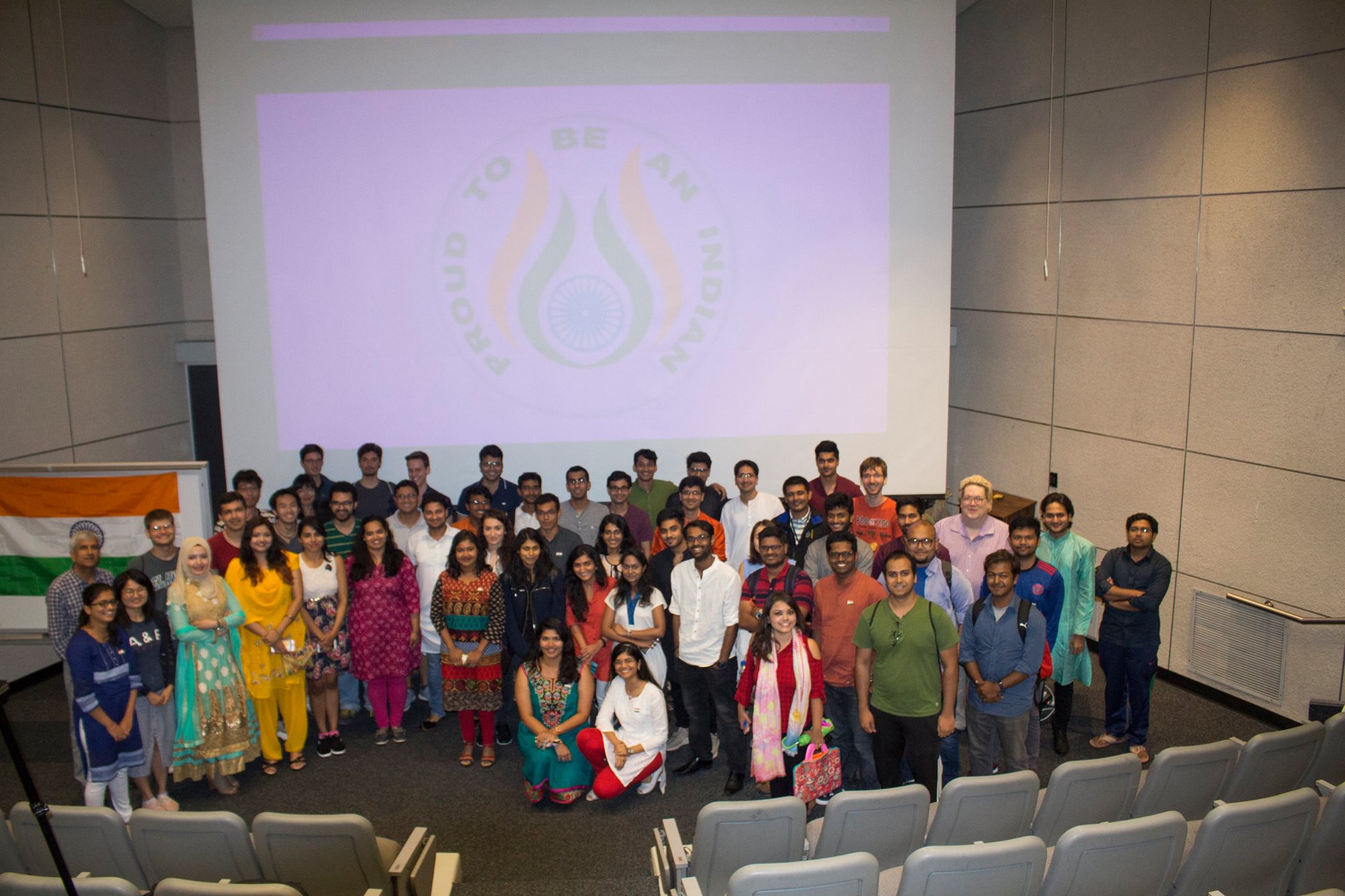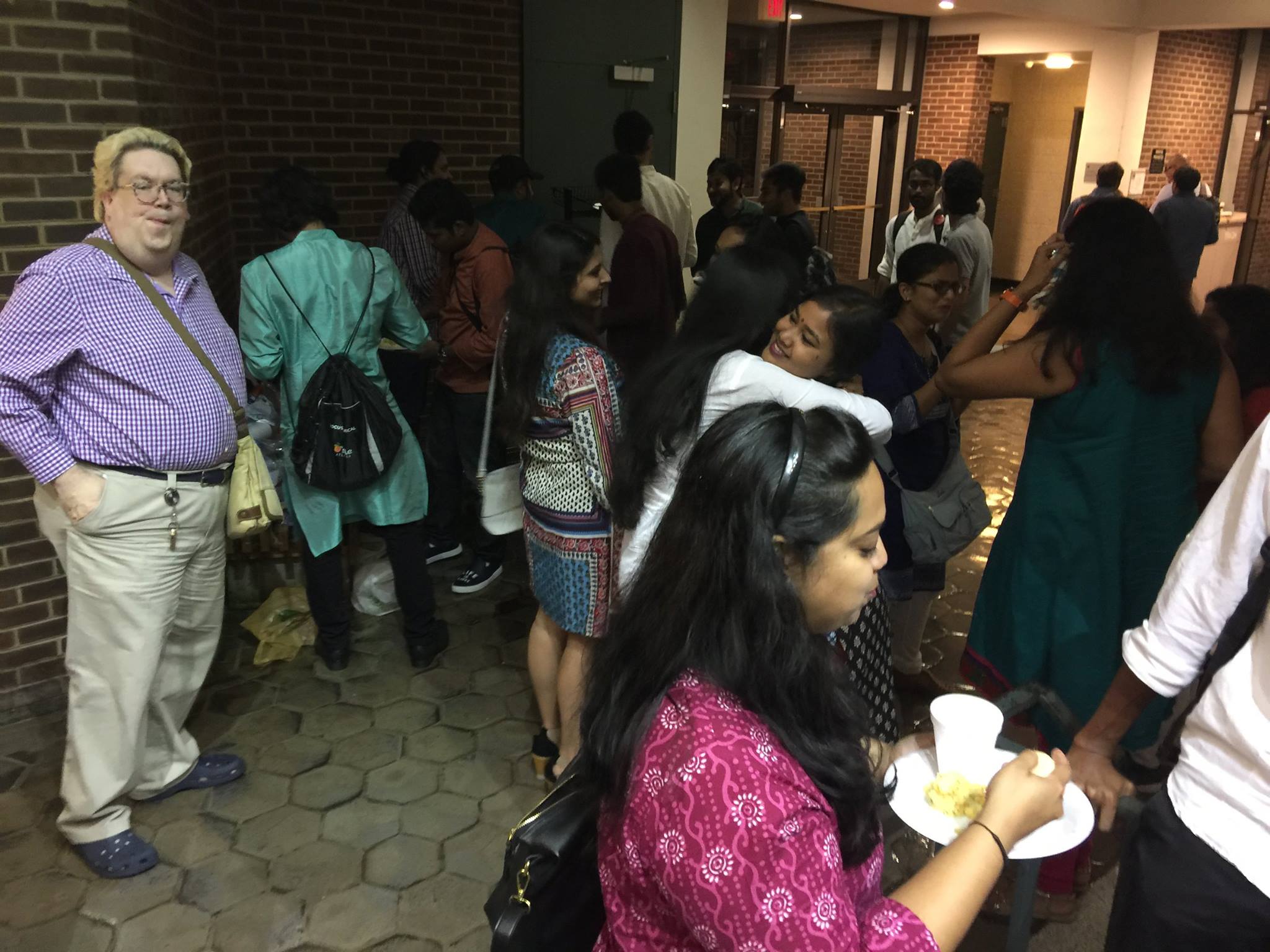 BLACK FRIDAY SHOPPING (2015)
When: November 27th, 2015
Where: Limerick, Pottstown, OUTLET SHOPPING MALL
About: Following the success of 2014's black friday shopping event, a similar event was planned again. Car rides were provided to the students at the University of Delaware by ASHA members and volunteers to and from the outlet shopping mall.
The participants donated $10 each to ASHA Delaware.
Total funds raised – 70$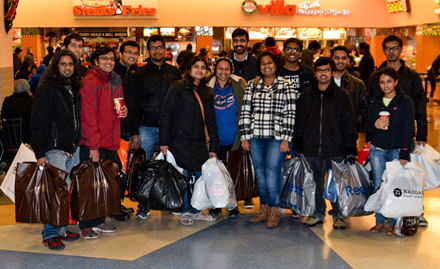 SHENANDOAH NATIONAL PARK TRIP (2015)
Asha for Education- Delaware chapter organised a trip to Shenandoah National park for witnessing fall colors on 24th October, Saturday, 2015. We started in morning and returned back on the same day. 17 people attended the event and we went in 5 cars. The National park was beautiful drenched in fall colors and the hikes were challenging and scenic. Every person contributed 10$ as donation for the Shishur Sevay Project. It was a colourful and fun-filled event.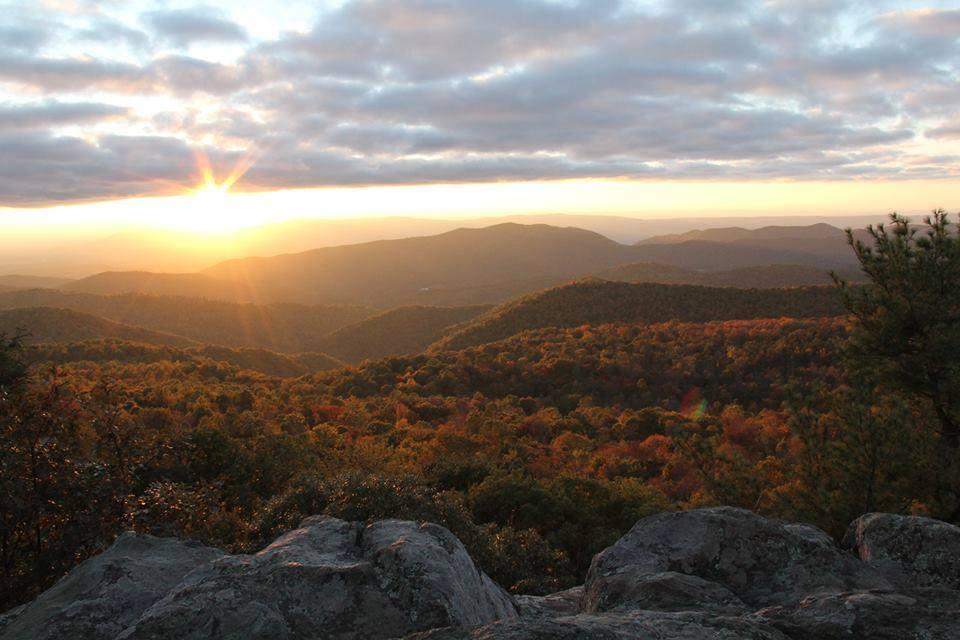 This event was an impromptu decision taken by our chapter. We decided to serve panipuri to all the people who were a part of the independence day(15th August 2015) event held at the University of Delaware (on­campus). The event was a success and everyone enjoyed it. Over 25 dishes were sold and 140$ raised.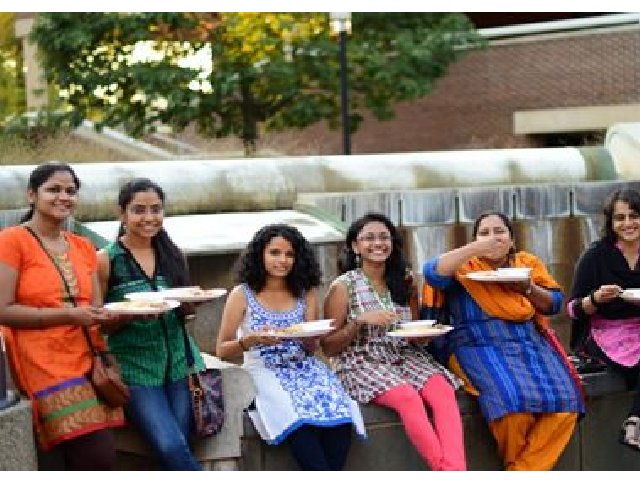 On the eve of Diwali celebrations, November 7, 2015 organised by Indian Graduate Student association, UD which attended by around 110 people, ASHA for Education- Delware chapter was given the opportunity to speak about their motto, projects and purpose. Sagar Doshi gave a brilliant presentation on the purpose and projects of Asha for Education-Delaware chapter. The audience was moved by it and everyone wanted to contribute to our project, directly or indirectly. We raised $703.50 on the eve of Diwali which took our annual collections to over $1000. It indeed was a reflection of Diwali- festival of lights and sharing happiness and we thank IGSA and everyone for their support and encouragement.
TREASURE HUNT- GHOSTLY WANDERERS (2014)
Asha for Education – Delaware Chapter did a treasure hunt event on 25th October'2014 named 'Ghostly Wanderers: The Quest for Doom': a 'Halloween-themed' treasure hunt the streets of the UD campus. The motto of the event was to use the know-how of our university campus and be the first to find way out of the maze. Every team had a registration fee of 5$ and there was a limit on 3 members per team. A few of them came dressed in Halloween costumes. We had 8 volunteers for the event. We collected 50$ from the event in-total.
Dance drama event by famous dancer Padma Shri Shobana.